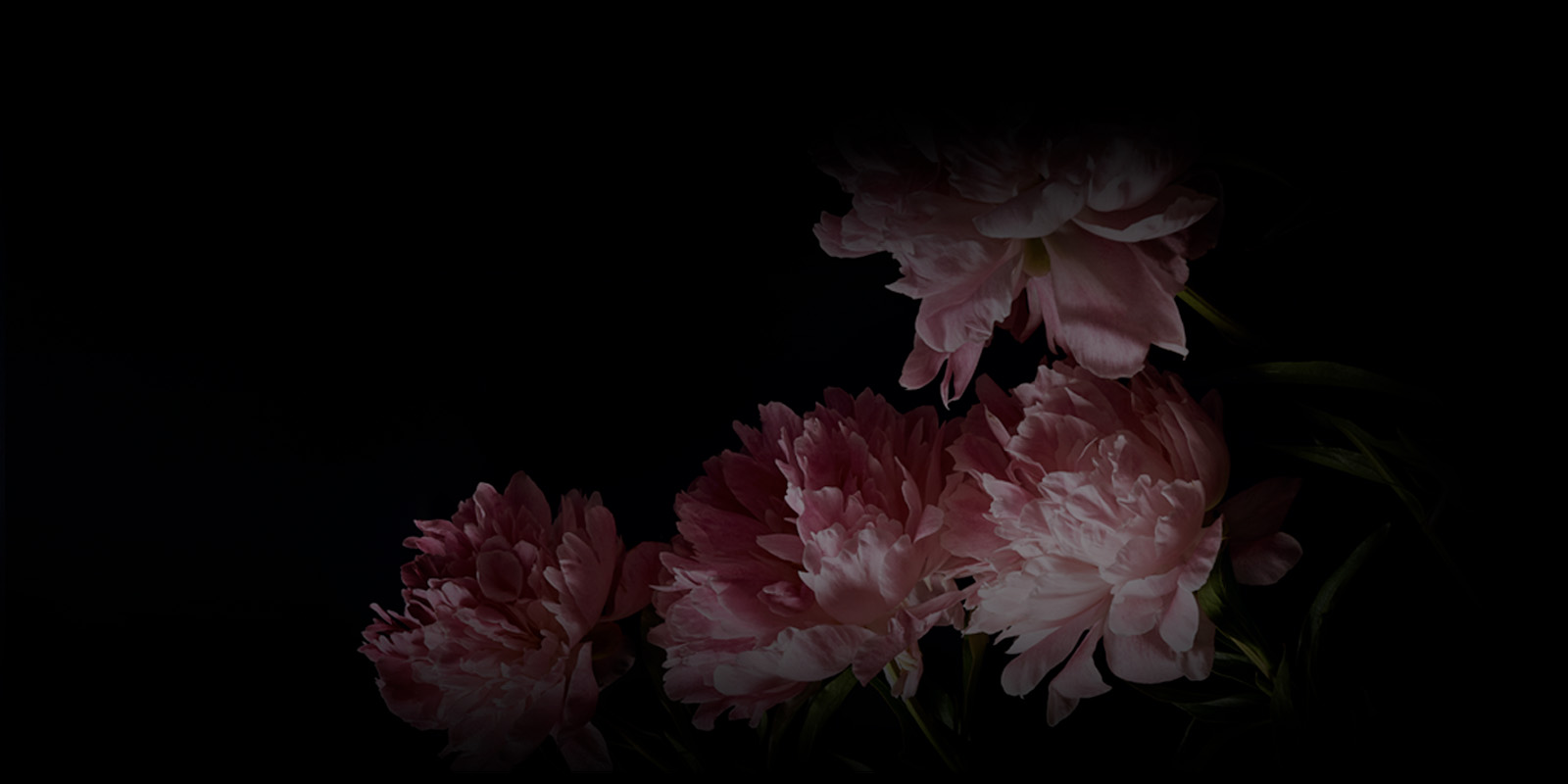 When Someone Dies
Coffins and Caskets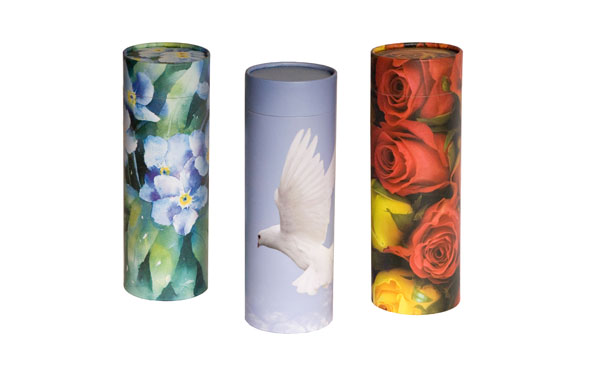 Scattering tubes for ashes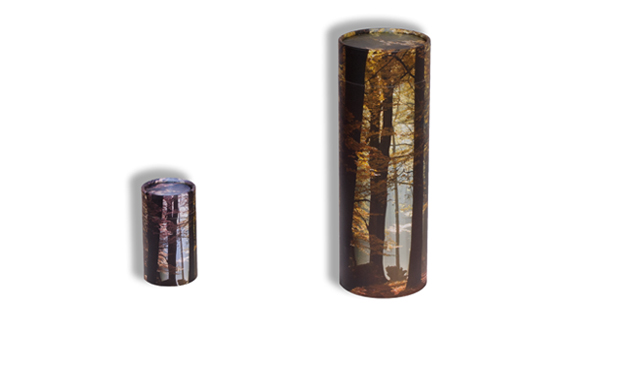 Keepsake/child ashes scattering tube - Autumn forest design Adult ashes scattering tube - Autumn forest design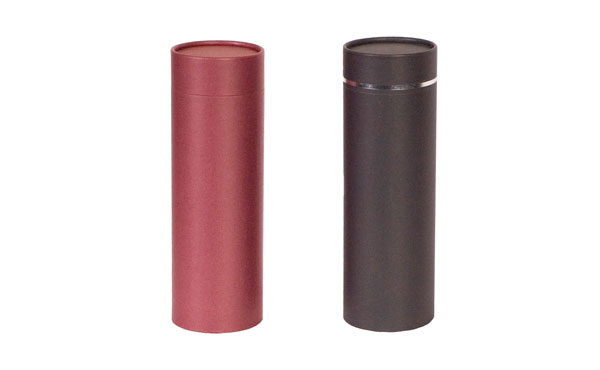 Coloured scattering tubes for ashes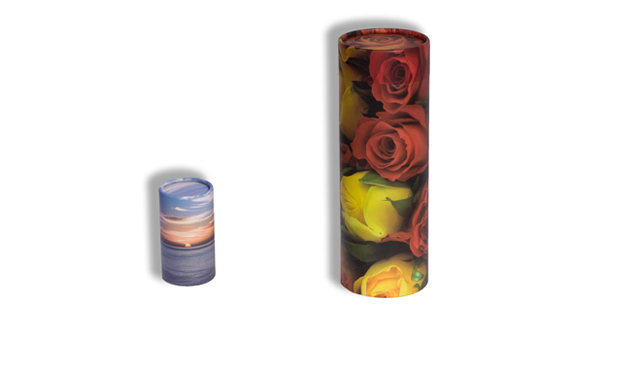 Keepsake/child ashes scattering tube - Setting sun Adult ashes scattering tube - Rose design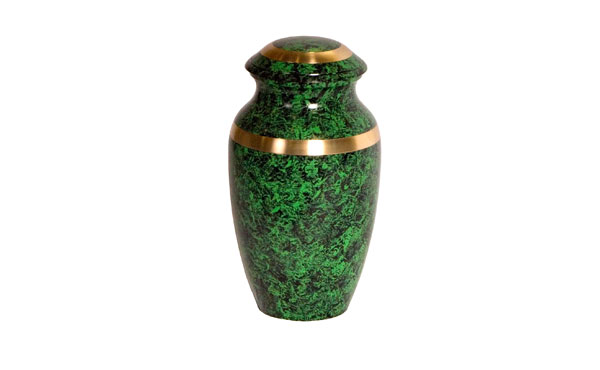 Brass urn with green marblette finish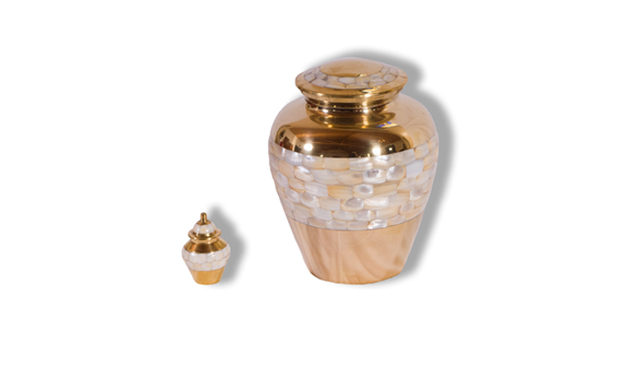 Solid brass urn with mother of pearl and matching keepsake urn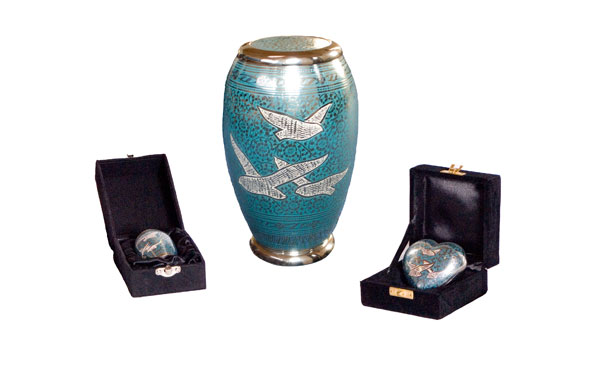 Doves in flight urn (available as keepsake)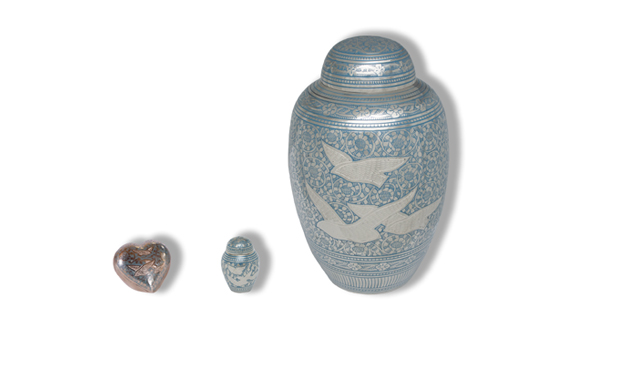 Solid brass urn, doves in flight (dome lid), nickel plated with blue enamel design and matching keepsake urn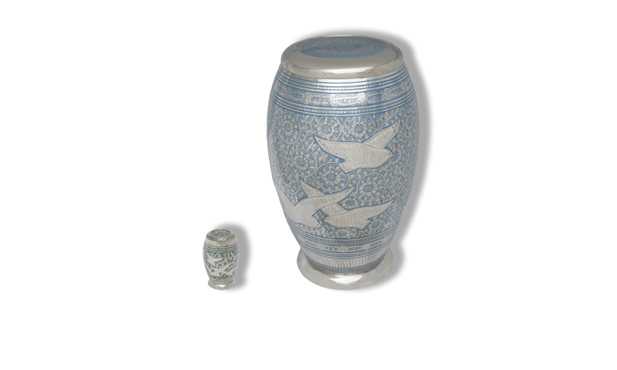 Solid brass urn, doves in flight (flat lid), nickel plated with blue enamel design and matching keepsake urn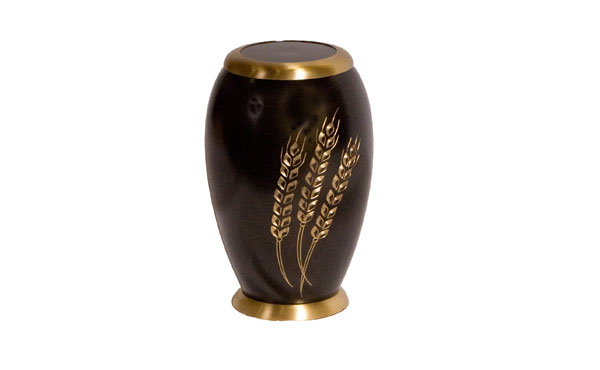 Ears of corn solid brass urn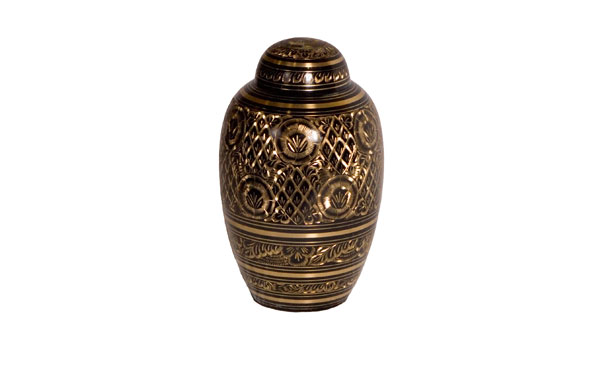 Etched decorative solid brass urn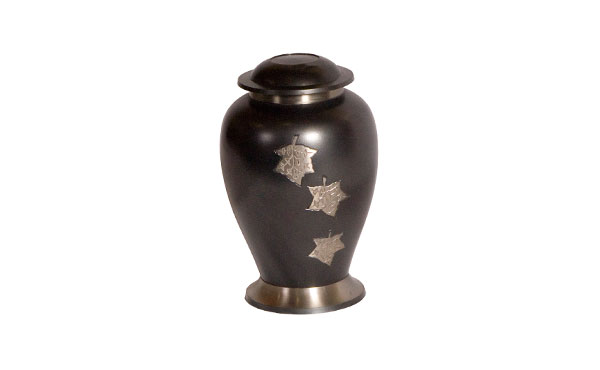 The Falling Leaf Urn
Solid brass urn ears of wheat design bronze effect and matching keepsake urn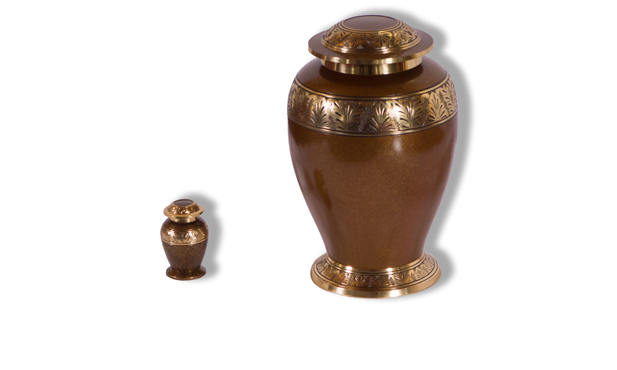 Solid brass urn, leaf design band and matching keepsake urn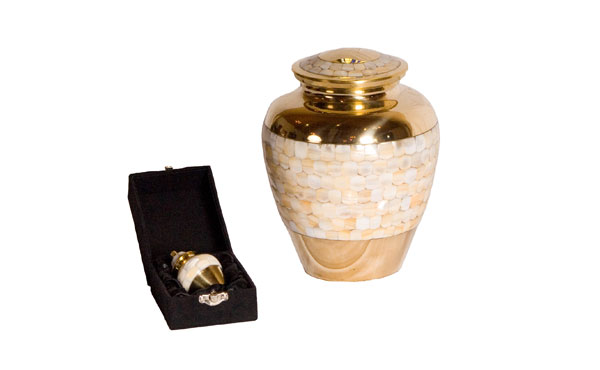 Solid brass urn with mother of pearl (keepsake available)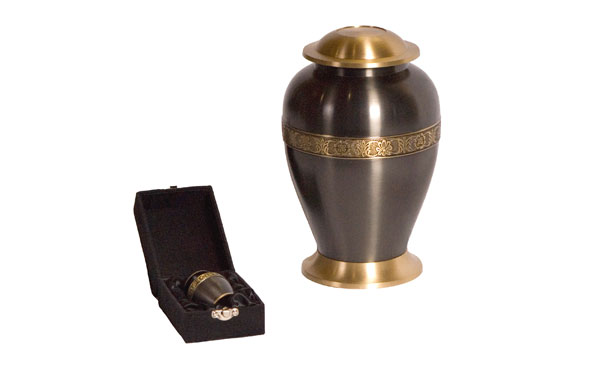 Solid brass 2 colour urn (keepsake available)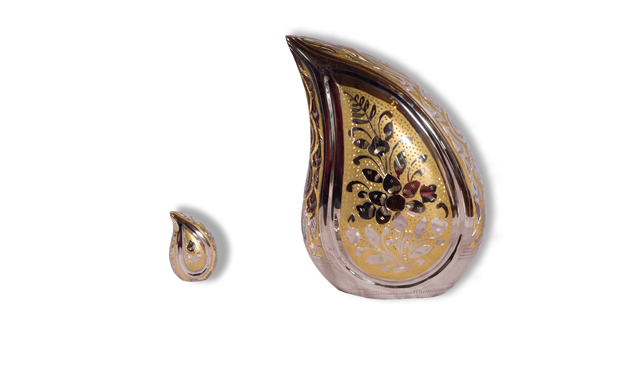 Solid brass urn tear drop design finished in nickel plate hand engraved and matching keepsake urn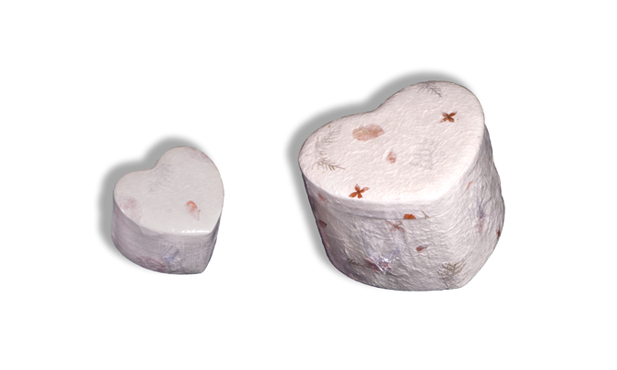 Heart biodegradable mini urn & heart biodegradable urn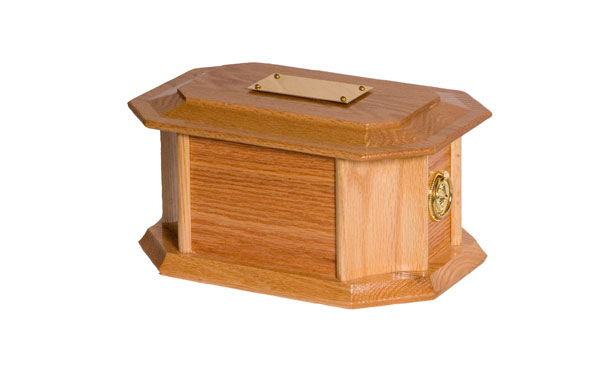 The Oswold solid oak casket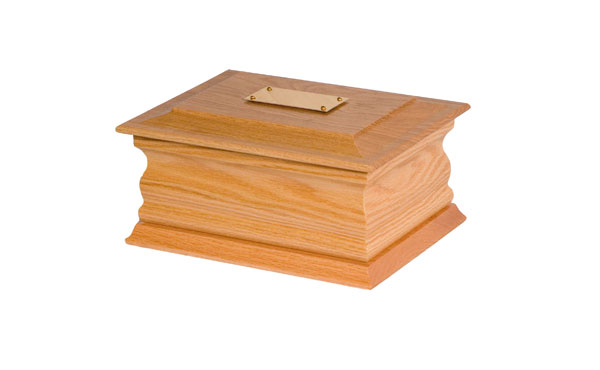 The Bangor solid oak casket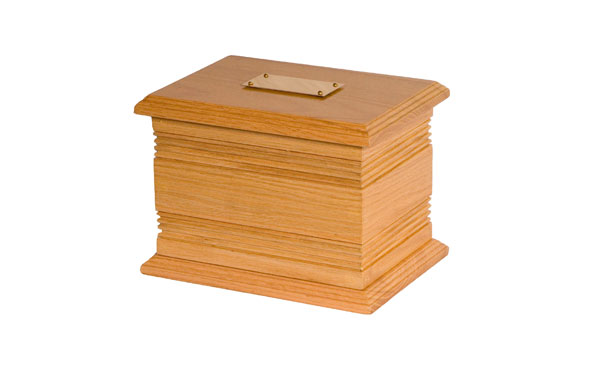 The Skillen profile side casket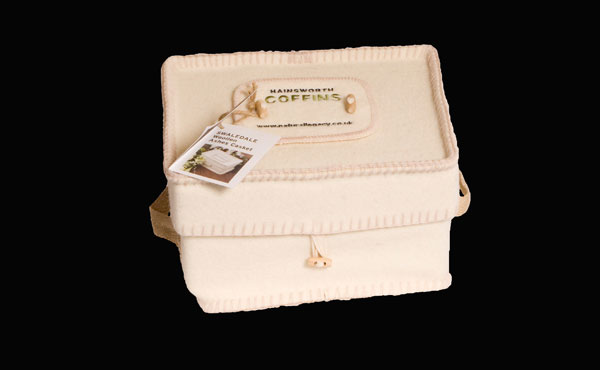 Hainswoth Woollen Urn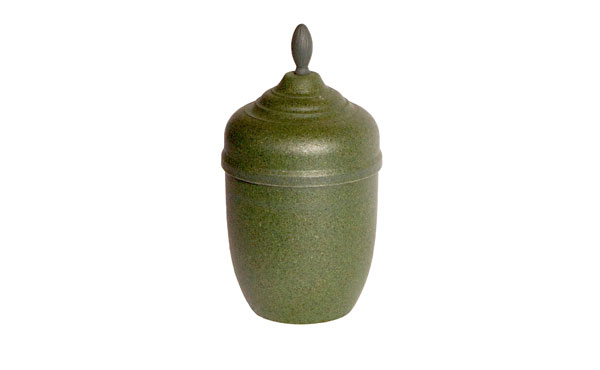 The Aiden biodegradable urn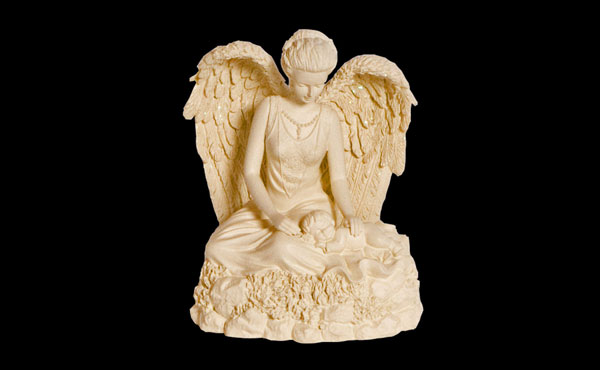 The Angel (keepsake urn)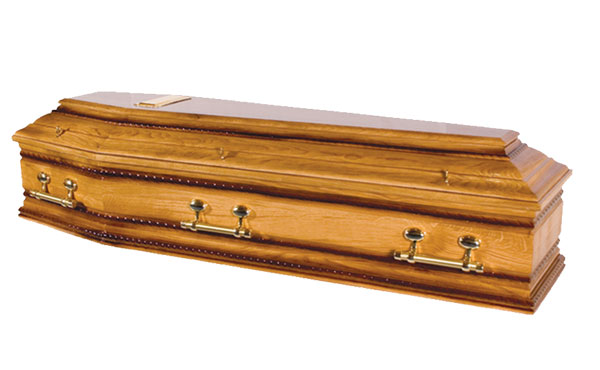 The Buckingham (plain sided, natural medium solid oak with piano gloss finish, rope design, contemporary brass metal handles and high riser lid)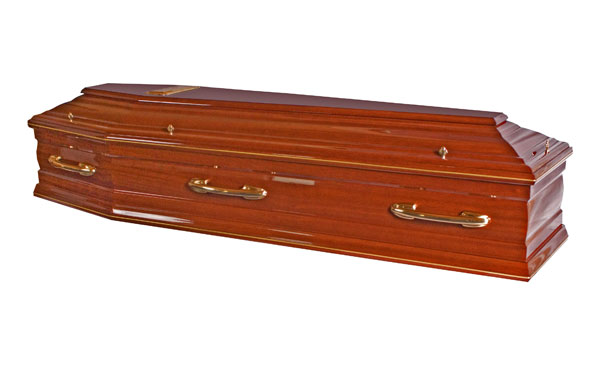 The Canterbury (Profile sided, solid mahogany with piano gloss finish, decorative brass trim, solid brass handles and high riser lid)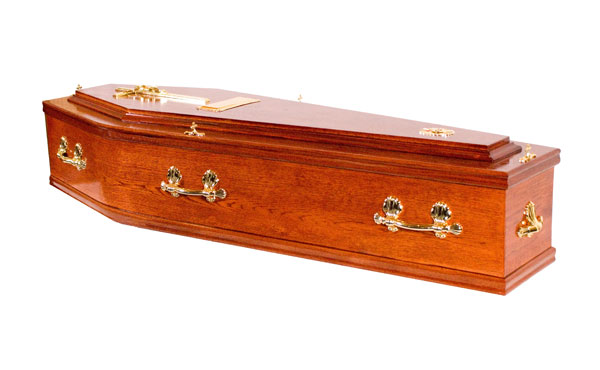 The Conway with Crucifix & Sacred Heart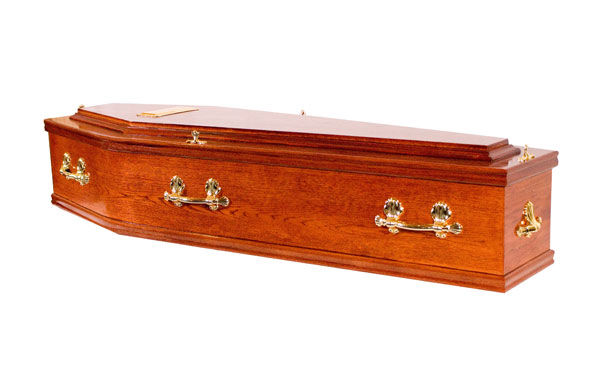 The Conway (Plain sided, mahogany shade oak veneered with single rise lid and brassed plastic 'York' handles)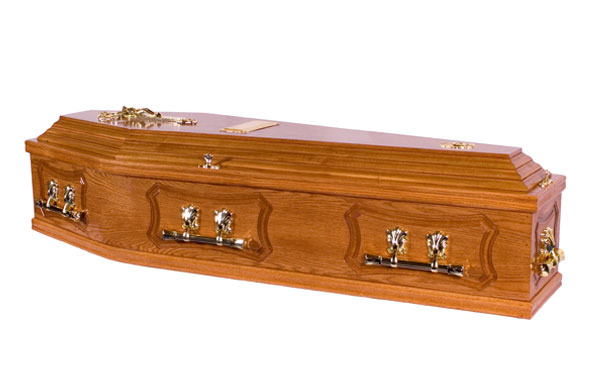 The Cultra with Crucifix & Sacred Heart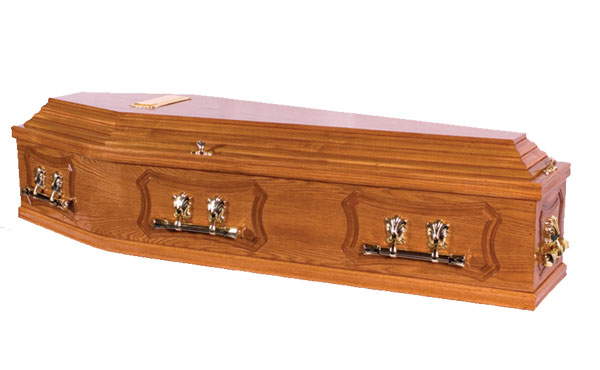 The Cultra (Panel sided, honey oak veneered with triple riser lid and brassed plastic 'Oscar' handles)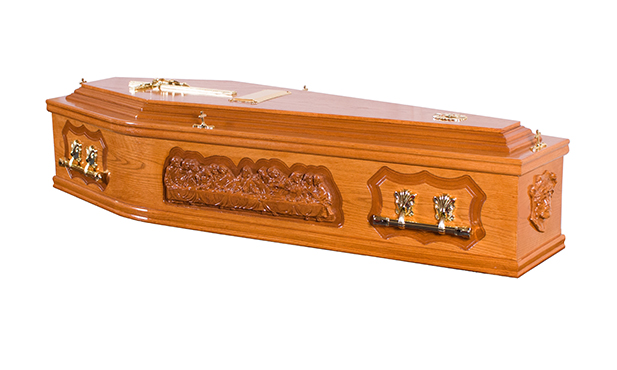 The Kilkenny (Panel sided with last supper relief, honey oak veneered with double riser lid and brassed plastic 'Oscar' handles)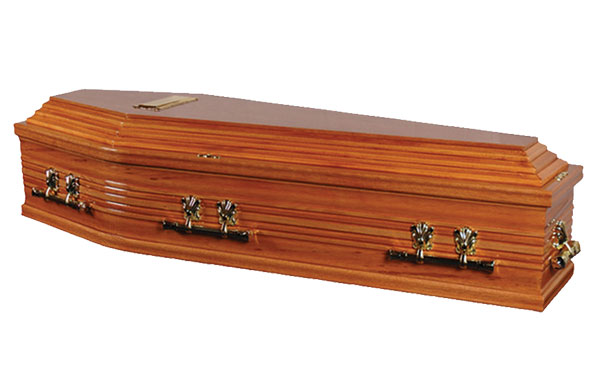 The Lisnagarvey (Profile sided, honey oak veneered with triple riser lid and brassed plastic 'Oscar' handles)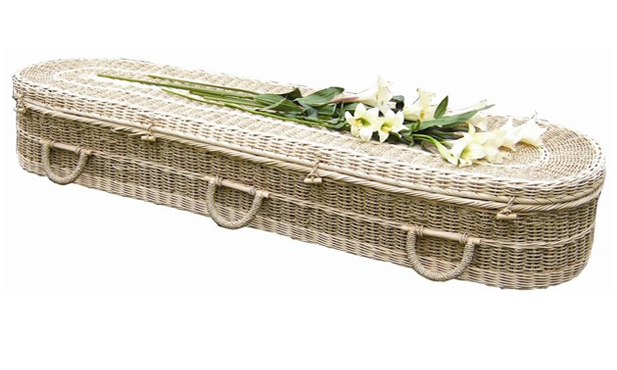 The Pandanus (Hand-woven young leaves from pineapple plant with solid wooden base, suitable for burial and cremation, crafted from natural, sustainable materials)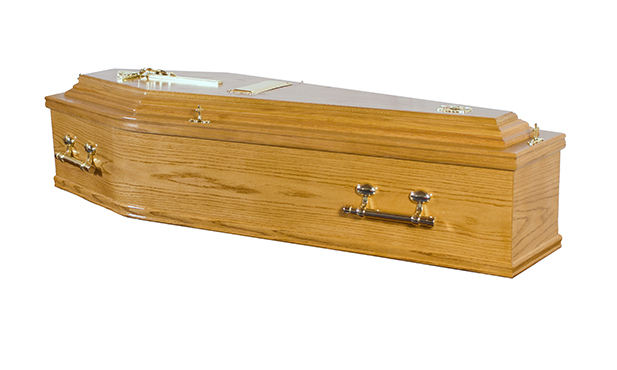 The Washington with Crucifix & Sacred Heart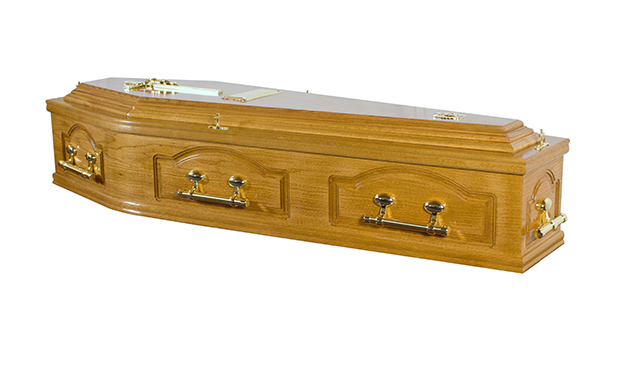 The Washington Panel with Roman Catholic fittings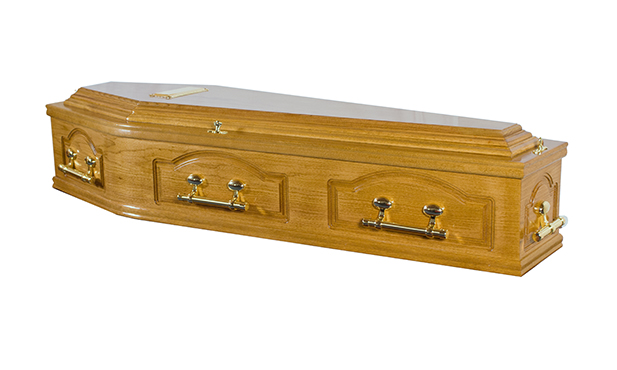 The Washington Panel (Panel sided, natural solid American oak with piano gloss finish, traditional brass metal handles and high riser lid)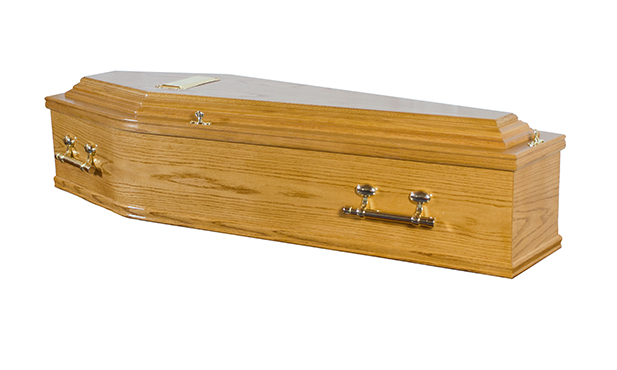 The Washington Plain (Plain sided, natural solid American oak with piano gloss finish and contemporary brass metal handles and high riser lid)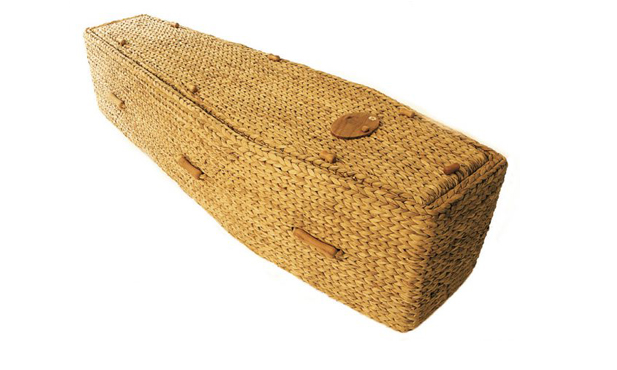 The Water Hyacinth (Hand-woven water hyacinth woven on a solid wooden frame, suitable for burial and cremation, crafted from natural, sustainable materials)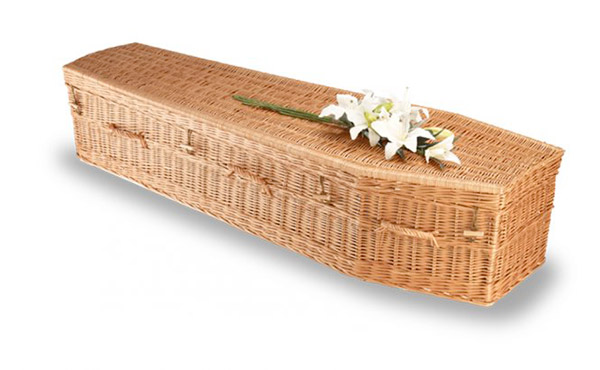 The Willow (Hand-woven traditional buff willow with solid wooden base, suitable for burial and cremation, crafted from natural, sustainable materials; one size)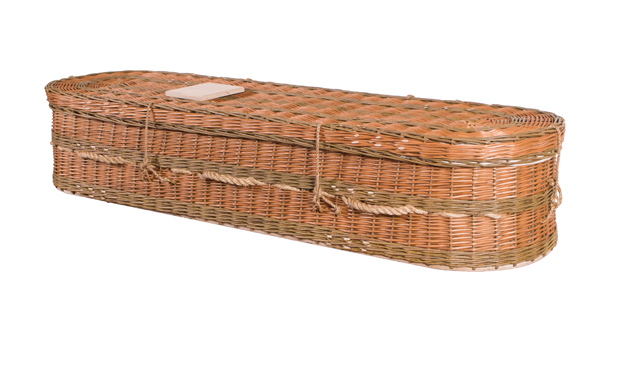 Irish Willow
Irish Willow with Roman Catholic fittings
Coffins and Cremation Caskets
Coffin selection is a very important and necessary step and our staff will gently assist in the process of choosing a beautifully styled coffin or casket which best reflects the nature and spirit of your loved one.
There are a range of choices for the final placement of cremated remains and the family can decide whether or not they would like to be present during burial or dispersal.
Options for Final Placement/Dispersal include:
Scattering in the Garden of Remembrance
Burial in the Garden of Remembrance
Burial or scattering in a woodland copse
Scattering at sea
Burial in a traditional grave
Collection and private dispersal by family
For a memorial after a cremation we can provide from an extensive range of urns and caskets in various materials (wood, marble and metals) and garden statuary which provides a beautiful yet functional ornament with a discreet receptacle in which to place your loved ones ashes.
Whether you choose to have a memorial urn in the home or garden, in a cemetery at a tree, or just to scatter over a garden of remembrance, we can provide from the ornate to the functional.
Related Information
---
---
All enquiries are welcome, 24 hours a day, either in person, at our premises,or by calling
028 9756 2366